When it comes to an Italian Christmas, food is an important—okay, possibly the most important—part of the tradition. But what exactly do Italians eat for their Christmas meals?
Like everything else in Italy, of course, exact Christmas foods depend on the region. But here are some of our favorite food traditions!
An Italian Christmas Eve—only fish, please!
According to tradition, the meal for Christmas Eve, La Vigilia, doesn't have any meat. It's all fish and vegetables. That's in keeping with most meals served on the eve before a religious festival in Italy: You're supposed to have a giorno di magro, eating lean to help purify your body for the holiday. Whether the fish dishes that are actually served qualify as "lean," of course, is another story!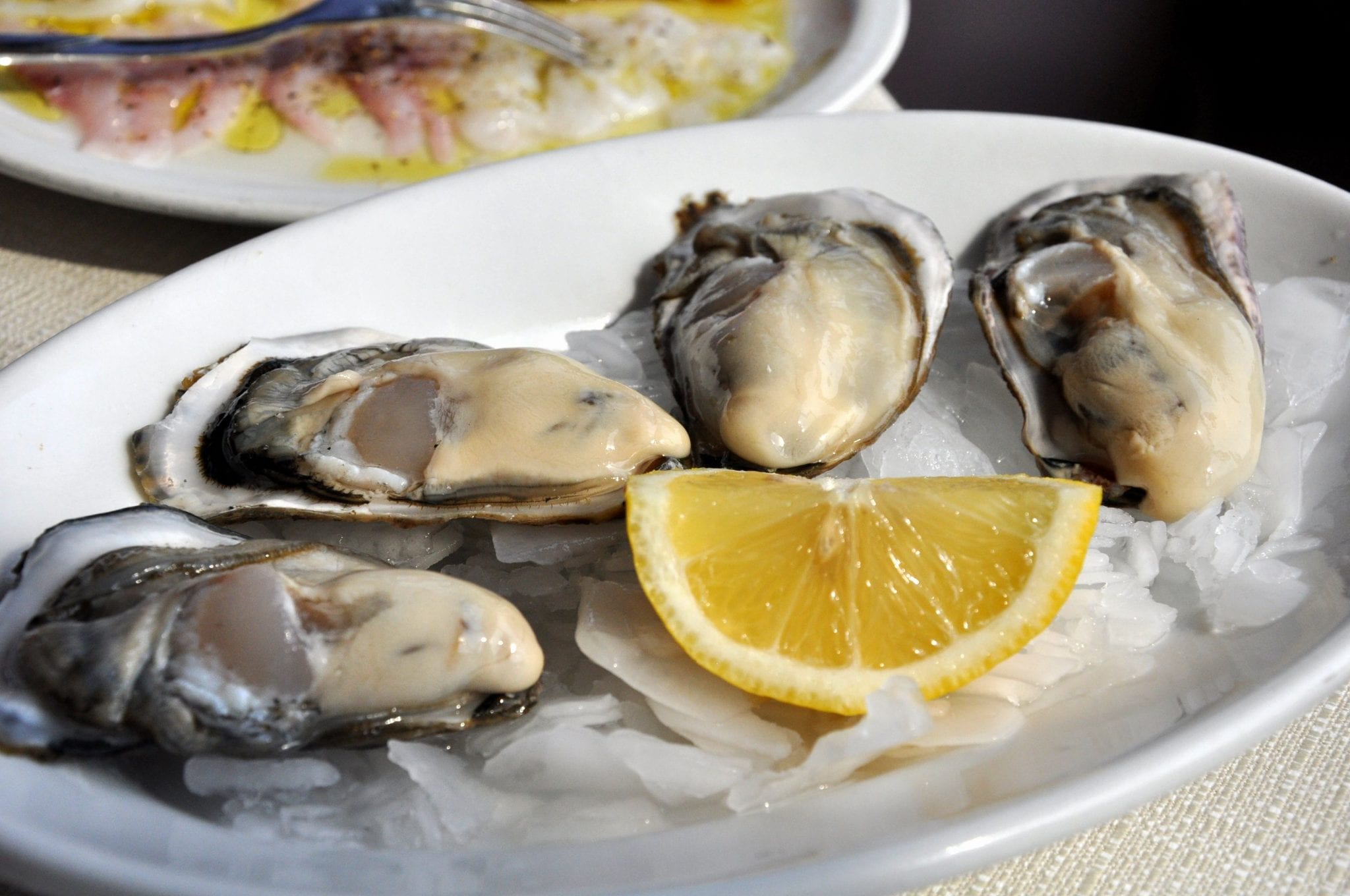 One traditional Christmas Eve dish is capitone (eel), although it's becoming less and less popular. These days, more common fish include baccalà, octopus, and shellfish. In Rome, a favorite local dish is the pezzetti, which are fried cubes of ricotta or pieces of artichokes, zucchini, or broccoli; in Naples, a starter is a sauteed mix of broccoli and seafood.
Then, of course, come the pasta dishes. These also vary. In the north, especially Lombardy and Piedmont, lasagna is covered with anchovies, parmesan, and seasonings. In Naples, it's vermicelli with clams or mussels.
If you think we're talking about a 3-course meal here, by the way, think again. It's traditionally way more… but don't worry, there's a theological reason behind all of that indulgence! Seven courses might be served for the 7 sacraments, 9 for the Trinity (squared), 12 for the apostles, 13 for the disciples with Jesus, or 21 (yikes!) for the Trinity times the 7 sacraments.
"Lean day," indeed!
Christmas Day lunch… with the Madonna and Jesus?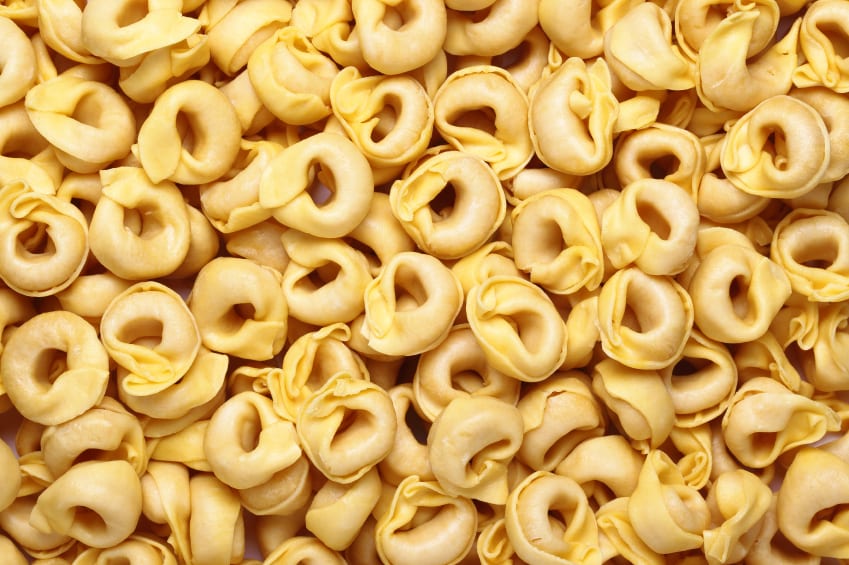 After you've (ahem) refrained from indulging on Christmas Eve, you're allowed to really tuck in on Christmas Day. Lunch is the main meal. Pasta in brodo—pasta in broth—is a common kickoff to the meal across Italy, but particularly in the north. In Bologna, it's all about meat-filled tortellini in capon (eel) broth; in Ferrara, the pasta's stuffed with pumpkin filling.
Eel used to be the main course for most Italian families, but now, many in Italy eat turkey—stuffed, not unlike what you see for an American Thanksgiving!
And if you're at a Christmas Day meal in Calabria, don't be surprised if the table stays set even after everyone's finished eating and left. Traditionally, the dishes are left because they're waiting for the Madonna and the baby Jesus to come… to taste the food!
Then, of course, there's the dessert. Italians aren't generally big on desserts, but when it comes to sweets and the Christmas season, all bets are off. Of course, sweet breads, like panettone and pandoro, are popular across Italy. Other desserts include cavallucci, cookies with the image of a horse (from, of course, Siena); dita degli apostoli ("fingers of the apostles"), chocolate- or coffee-flavored ricotta-filled omelettes, a Puglian tradition; and mostaccioli, spiced nut pastries gobbled up by Romans.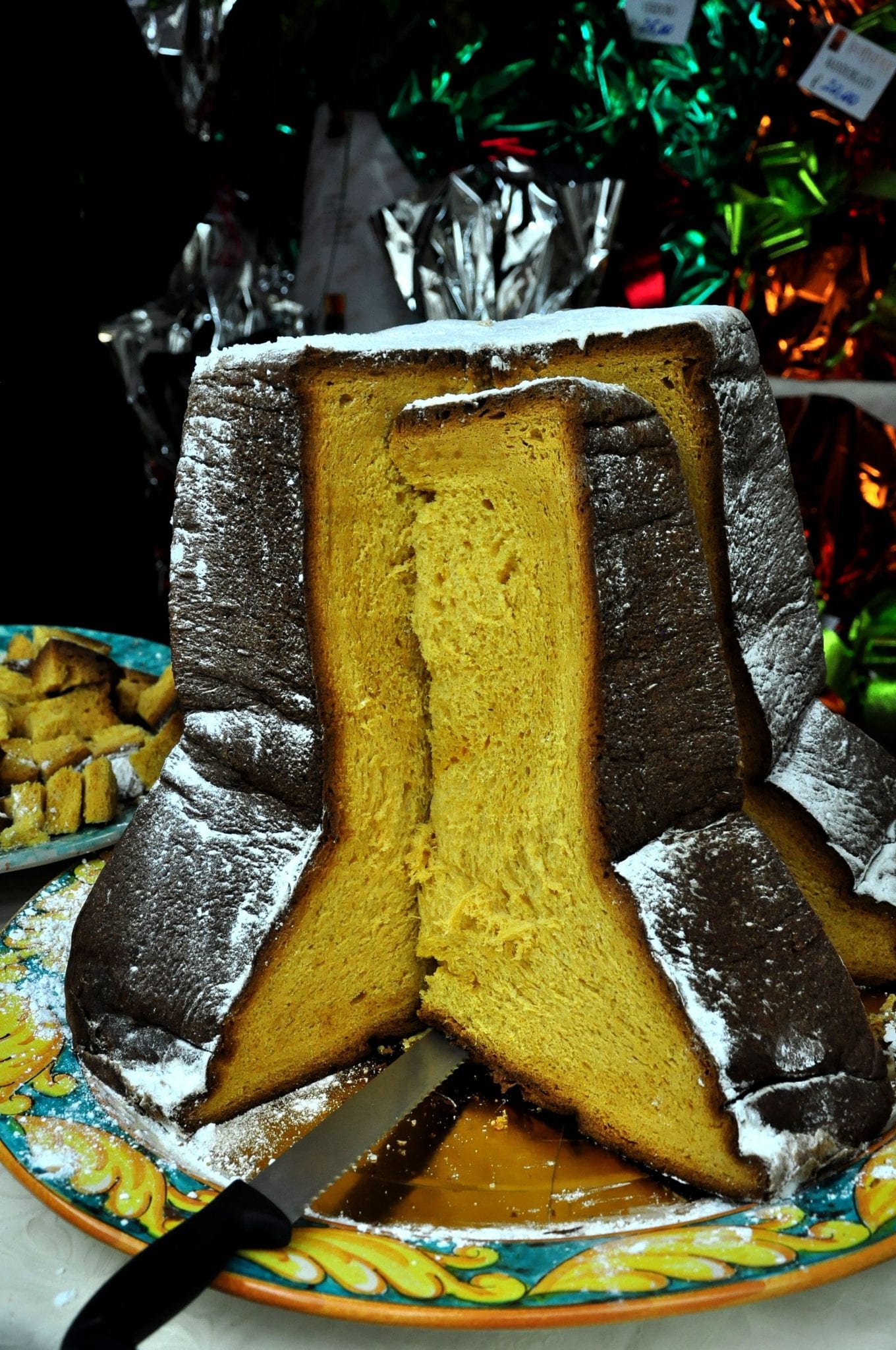 As much (delicious!) food as that is, though, Italians aren't done! The Christmas season in Italy continues all the way until January 6, the day of the Epiphany.
Stay tuned for an upcoming post on what to eat for New Year's and the Epiphany in Italy!
Want to make some of these foods yourself? Here are some recipes to help:
Recipes for a whole Christmas meal, including tortellini in brodo, stuffed chicken, eel with peas and tomato, and panettone pudding
Recipes for various Christmas fish dishes from Puglia, with stunning photos
Recipes for a northern Italian Christmas, including braised veal, anchovies in green sauce, and apple tart
You might also like:
Italy's 6 Sweet Christmas Breads: Panettone and Beyond
What Does Being "Beatified" Really Mean?
10 of the Most Beautiful Castles in Italy