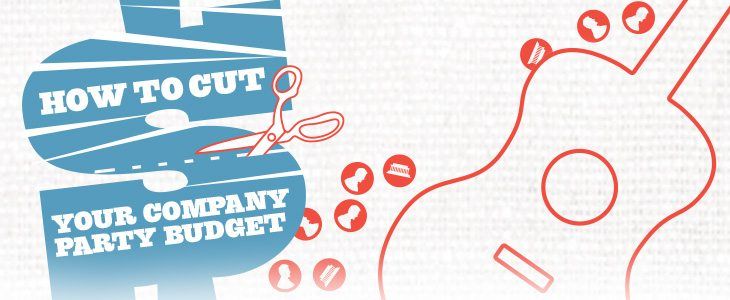 12 Must-haves on an Event Budget Checklist
Company parties are easily every employee's favorite event. It's a fun way to get together and get to know co-workers! However, every company is faced with cutting costs, and parties for employees are usually the first line items to get the axe on a tight budget. Well, we're here to tell you that that your company can still offer an amazing company party without breaking the bank!
From finding incredible deals on décor, to affordable activities and economical entertainment, we have 12 simple tips that should be on every planner's event budget checklist. Cut the fat from your company party budget and still pull off an unforgettable event for your employees!
DEALS ON DÉCOR
Get creative with lighting and draping
Invite creative office staffers to make DIY decorations
Search on Pinterest for clever ideas
ECONOMICAL ENTERTAINMENT
Ask your staff for recommendations–who knows what hidden talents you might uncover…
A karaoke setup or talent show make guests the stars
Stick to your schedule so you don't get hit with overtime charges
AFFORDABLE ACTIVITIES
Go old-school with a bean-bag toss or treasure hunt
Sweeten things up with a make-your-own candy bag station
Nix the flavors. If you've thrown a great party, you don't need them
PENNY-PINCHING PLANNING
Send out free online invitations through Paperless Post
Ask your event planner for suggestions on ways to cut back
Get your guests to take photos and videos and share them via social media