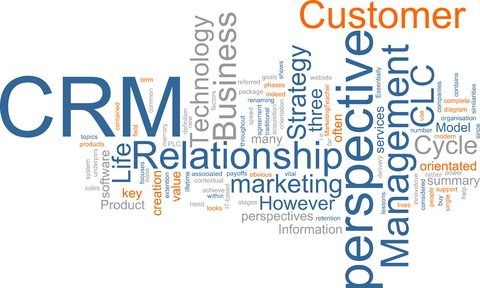 5 Marketing Management Platforms You Need to Know About
Salesforce, Hubspot, Marketo, oh my! 
You've probably been recommended them all – or at least you thought you have. From tracking marketing strategies to creating landing pages, CRM systems vastly differ in capabilities, pricing and underlying technology. Hornblower dug deep to find the most affordable, user-friendly and feature-rich online marketing platforms that you would benefit from using!
1. Workamajig
• Stores all information you need in one project-management system
• Web-based – you can access it from anywhere
• Integrated calendar & contacts – Outlook, Exchange, iCal & Google Calendar
• Generates a list of projects by client, staff by project, or task by member
• Project request function makes room for budgets, deadlines, specs & notes
2. SproutLoud
• Web form builder to collect customer's data from social media pages
• Create customized forms, landing pages and storefront (online store)
• A "personal assistant" feature that brings to your attention all matters of urgency or action
• Analytics allow you to view results at a birds-eye and local levels for maximum insight
3. Raven Tools
• SEO analytics (PPC, AdWords) made easy, event, content integration, industry Project Management and Social Media management
• Intregate 20+ data sources including Google Analytics and Google Search Console
• Full customer relationship management (CRM)
• Easy and elegant user interface
4. Clarizen
• Tradeshow and event planning feature that includes analytics
• Streamline project management process across entire business
• Real-time visibility into project and budget status
• Social management
• Business and individual dashboard customization
5. Zoho
• 360-degree view of your sales cycle and pipeline
• Engage and communicate with customers from within CRM account
• Integrated with Google Apps
• Automated day-to-day business activities
• Filtered lists of activities and prospects that benefit your business