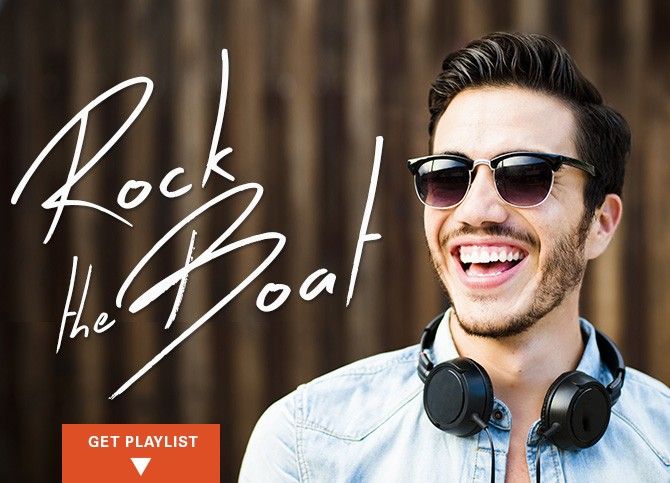 Music Playlists That Will Make Your Next School Party
So many details go into planning school events and we all know what that means. Party after party after party, but who complains when you get to celebrate with your new and old friends.
As we know, music can make or break a party, so we have helped you create a music playlist for your next school event that even the teachers will dance to. Happy Hour will keep the conversations flowing smoothly. Dinner Time will pair perfectly with any dish. And Dance Party will have everyone grooving the night away. Our music playlists are a definite way to a memorable night!
Happy Hour
Verhouzer's Rhythym – Kav Verhouzer
Margaritaville – Jimmy Buffet
My Friend – Armada
Drunk In Love – Beyonce
Zonnestraal – De Hofnar (Kav Verhouzer Remix)
Red Red Wine – UB40
Tear It Down – Aston Suffle Gamper and Dadoni Remix
Tequila – The Champs
Jubel – Klingande
Gin and Juice – Snoop Dogg
Ready For Your Love – Gorgon City ft. MNEK
Santeria – Sublime
Happy Endings – Faul
Cheers – Rihanna
Tubthumping – Chumawamba
Dinner Time
Take Five – Dave Brubeck
Where or When – Wynton Marsalis
Candy – Paolo Nutini
Lost Where I Belong – Andreya Triana
She Moves In Her Own Way – The Kooks
She Will Be Loved – Maroon 5
Blue Train – John Coltrane
Talk Is Cheap – Chet Faker
Sideways- Citizen Cope
Free Fallin – John Mayer
Loving You – Paolo Nutini
All of Me – Frank Sinatra
One – Ed Sheeran
No Diggity – Chet Faker
Come In – The Green
Dance Party
Just Dance – Lady Gaga ft. Colby O'Donis
Rock the Casbah – The Clash
Yeah – Usher
Pour Some Sugar On Me – Def Leppard
Find You – Zedd ft. Matthew Koma and Miriam Bryant
Hey Ya! – Outkast
Jump Around – House of Pain
Timber – Pitbull ft. Kesha
Cha Cha Slide – DJ Casper
Party Rock Anthem – LMFAO
Baby Got Back – Sir Mix A Lot
Wake Me Up – Avicii
All Night Longer – Sammy Adams
Love Shack – B-52s
I Need Your Love – Calvin Harris ft. Ellie Goulding
YMCA – Village People
Don't Stop The Music – Rihanna
Shout – The Isley Brothers
This Is How We Do It – Montell Jordan
SexyBack – Justin Timberlake
Thriller – Michael Jackson
Crazy In Love – Beyonce ft. Jay-Z
One More Time – Daft Punk
Don't Stop the Party – Pitbull ft. TJR