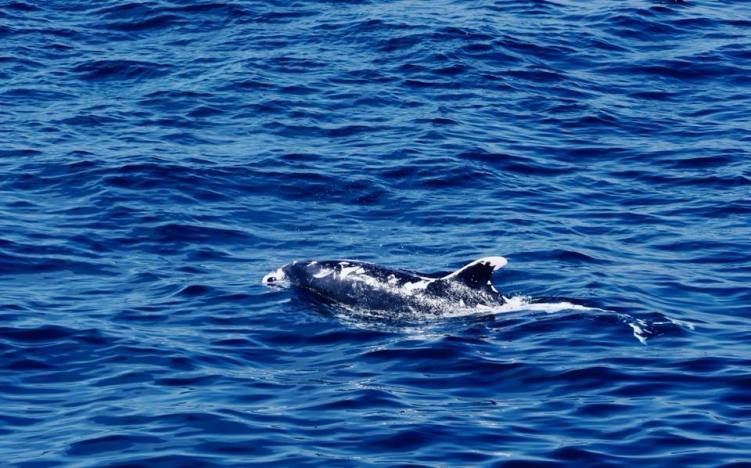 The Return of Patches the Famous Dolphin
Yesterday, admist another incredible day of Whale and Dolphin Watching, we spotted Patches, the most famous, offshore Bottlenose Dolphin on the West Coast! Patches is a  rare, black-and-white piebald dolphin. His unique coloration is called leucism and results from a partial loss of pigmentation that causes Patches to have white, patchy colorations on his skin.
Patches  is usually seen frolicking with other offshore Bottlenose Dolphins and always thrills the guests, naturalists and crew aboard the Hornblower. Patches has been sporratically spotted off the West coast of Southern California since 2006 and was last seen about a year ago  in San Diego waters.  It is always a very special pleasure to see that Patches is alive and thriving in the Pacific Ocean and visiting our San Diego waters!