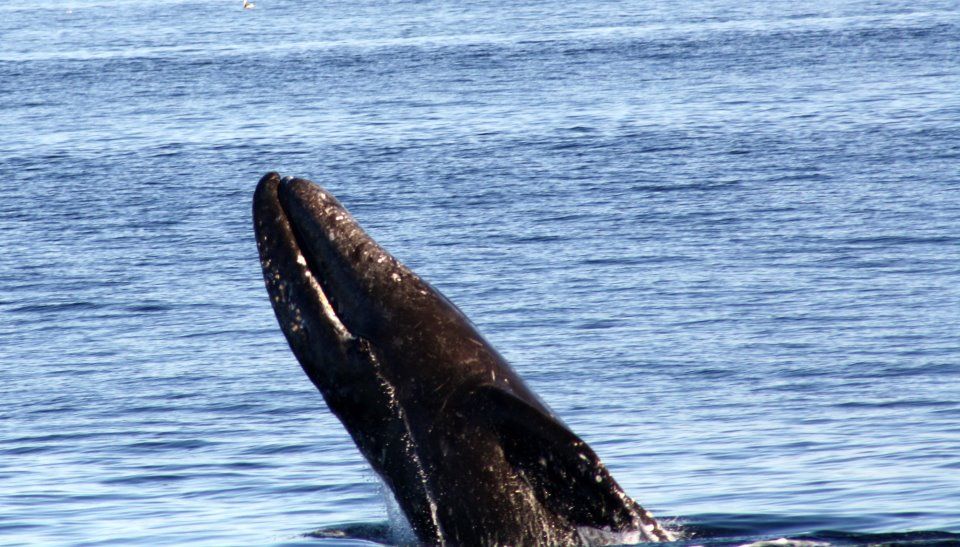 Winter Whale Watching Season Summary
We wrapped-up an amazing Whale & Dolphin watching season on Sunday. Along with migrating Gray Whales throughout the season, we finished with a record number of Humpback Whale sightings in March and Fin Whale sightings in April! Our season totals of baleen whales were 633 Gray Whales, 165 Humpback Whales, 59 Fin Whales, 1 Blue Whale and 2 Minke Whales. We also enjoyed encounters with tens of thousands of Dolphins, hundreds of California Sea Lions, a few Harbor Seals and even a rare sighting of a California Sea Otter! We also encountered other wildlife while out on the open ocean including common and uncommon sea birds, as well as the ever-popular Mola mola (ocean sunfish).
We're looking forward to more fin-tastic Whale sightings during our summer season with Friday through Monday Whale & Dolphin Watching Tours from June 28- Sept. 2.